This is a test. I am trying to figure out how to post photos from my iphone onto my blog. I think it's going to work – yay!
So. We had a little storm blow through. Actually, Tropical Storm Debby came through and it sat on Florida for hour after hour after hour. It's been raining for so long now. We headed out to check on our horses this morning. This is the main gate leading into the pasture. Mark is standing in water about 9-10 inches deep.

(Instagram picture – hence the frame. Sorry.) Then you move into the fields. What a mess!

Back by the barn is a section of ground that is dry. That's where we moved the horses to. They are now in the back pasture with my donkeys.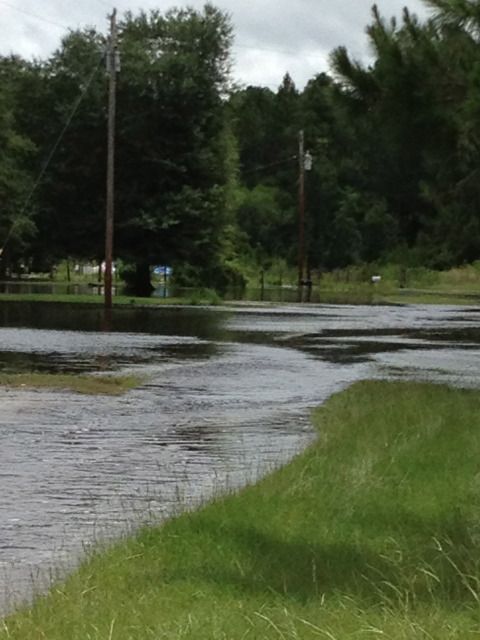 Sadly, this is the road we had to drive down to get to our property. Not even kidding.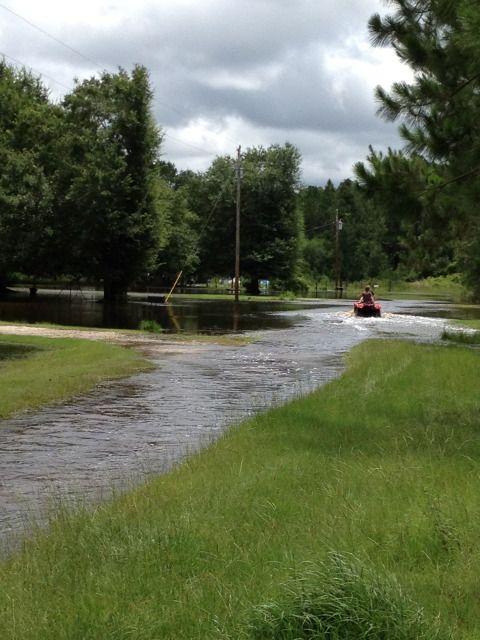 That's Scott and a buddy riding a 4-wheeler through the water. There's one place where they lost the 4-wheeler underwater.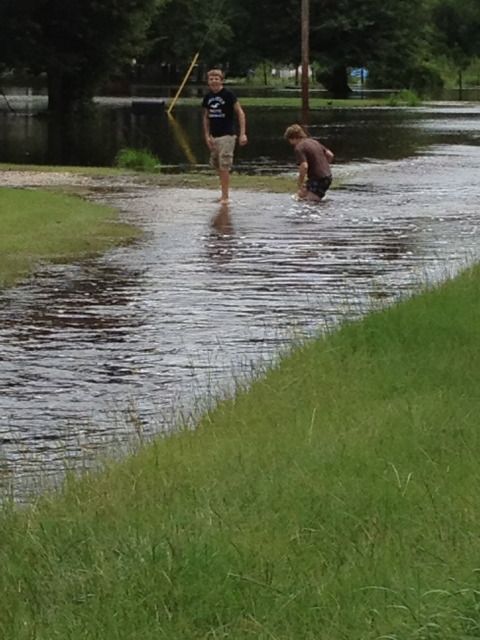 Climbing out of the hole in the road. Seriously, it was waist deep there in the middle. What a mess! I've never seen this much water up around the houses and fields. And it's still raining. It's supposed to rain every day this week. I can't even imagine what it's going to be like come Saturday.
All these pix were taken with my phone. Hopefully the quality is acceptable. I didn't want to risk my nice camera out around all the water. Now, back to the art process!