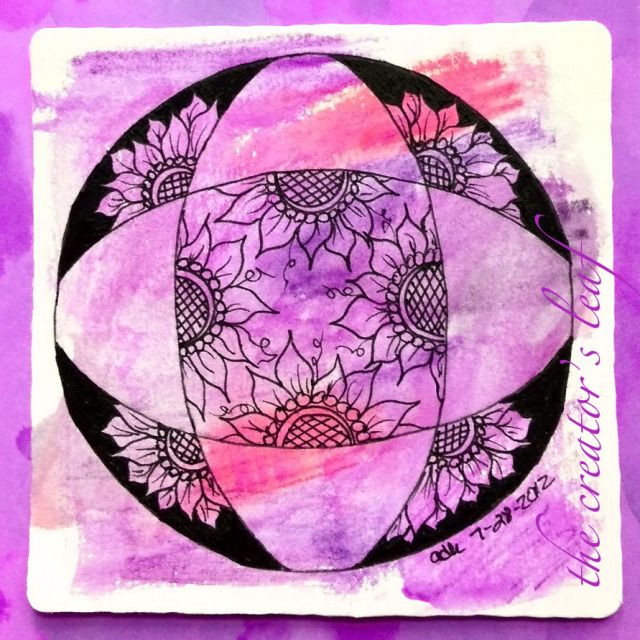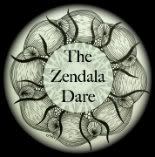 It's time for the Zendala Dare #16! Here was this week's template: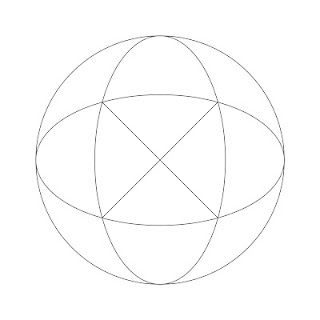 Each week, Erin gives us a blank mandala template for us to work the magic of zentangle on. We tangle any patterns we want to use, then we share them on her page The Bright Owl for all to see.

I actually drew two tiles this week. I need to practice my line work, so this was my first effort. My straight lines are alright, but I really have problems with round lines. I'll keep working on it.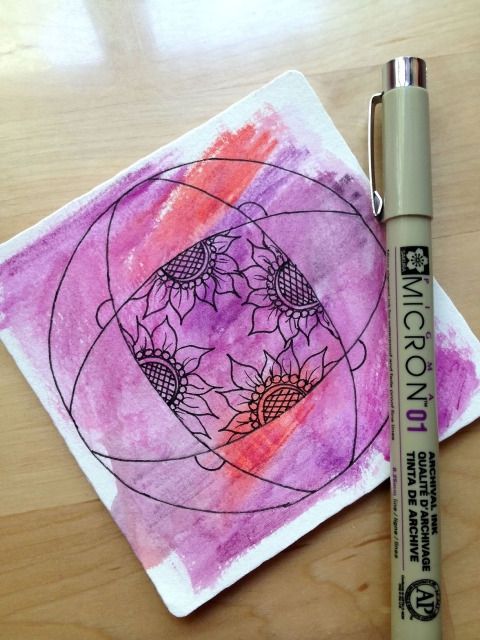 This one I am little bit happier with. This shot will give you a little perspective of the size paper I'm working with.

I began by watercoloring a couple tiles. I usually do at least two in case I mess one up somehow. Doesn't usually happen, but sometimes it does. Once I decided I wanted to draw flowers, I chose the pinkish tile over the blue. Pink reminded me more of flowers, the blue more of water. I traced the template onto my tile lightly with a pencil, then started adding in lines with my micron.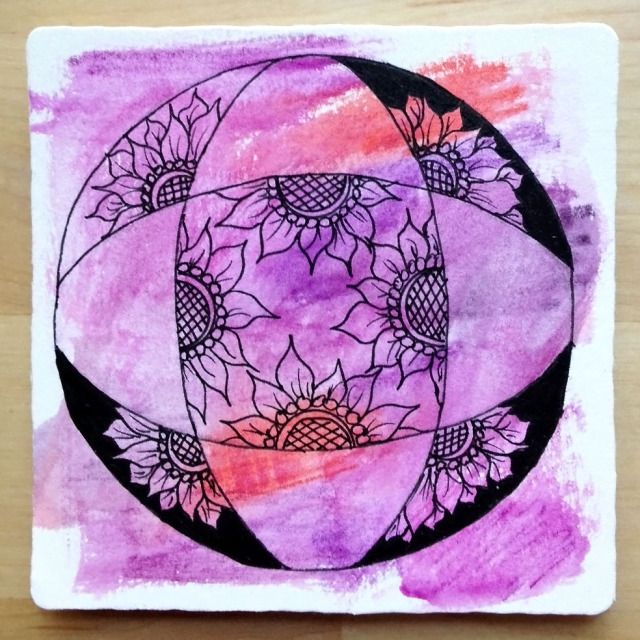 I just kept filling in spaces. I didn't start out planning on doing flowers only, but it just seemed right as I went along. Then I started filling in spaces with the black micron.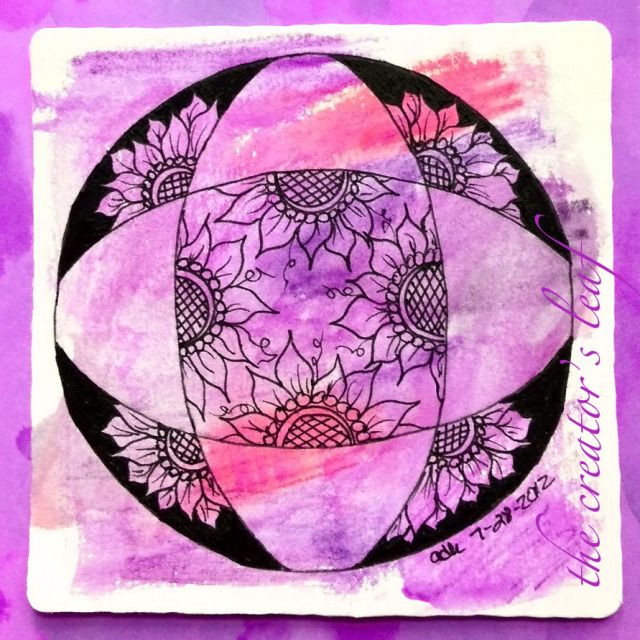 And – – – my finished tile. I stood there and stared at those four open pink spaces. I thought about filling them in with leaves, and then thought, no. Less is better. It doesn't hurt to leave some open spaces. To check out everyone's zendala work, head on over to The Bright Owl here. There's plenty of time for you to work on one yourself and join us!