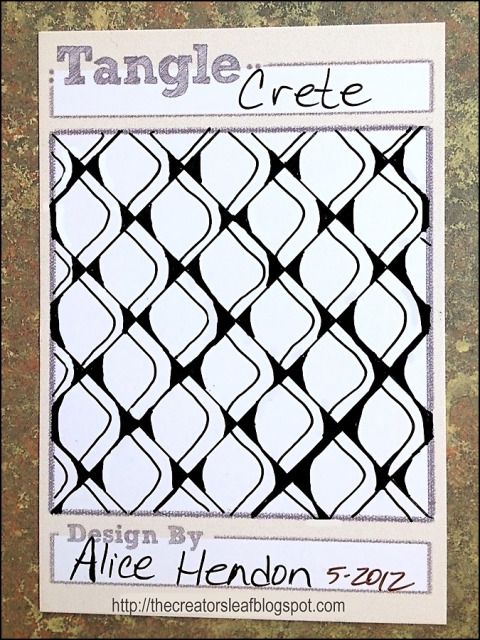 This is the first time I've posted a pattern I created.
I've searched and searched the internet and I don't see anyone else using a similar design.

Fairly simple steps, lots of variation possibilities. One immediate point to address is in step 3 – all the corners are drawn in brown – I have no idea why the internet makes some brown and some black. This is an easy pattern to draw. I like to use it for backgrounds and filler.

I drew this last week at Cedar Key. I think I drew it for a challege, but so much has happened since then that I can not remember! The scripture was from the previous Sunday morning.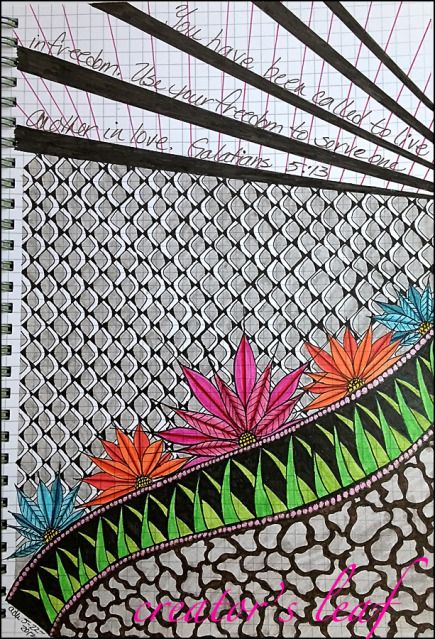 We came home to Tropical Storm Beryl. What better time could there be to work on drawings? I finished the crete section, and added some color with Pitt markers and Gelly Roll Glaze pens. I also used sunz (my own pattern,) mura for the rocks, kloonz, and beams.
Feel free to check out Crete and see what you can do with it!