Over at the Bright Owl, Erin is hosting a Zendala Dare each week. She provides us with the template, which we then tangle and post to her blog.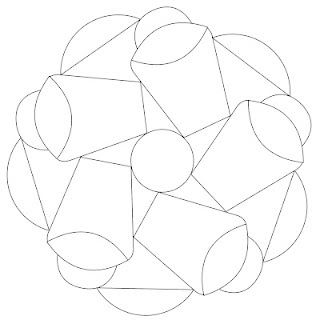 This is the template Erin gave us to work with this week. I started with the center and worked my way to the outer ring. Patterns I used were: crescent moon, weave, paradox, Msst, lokomotive, pearlz, and coral. This week's template really challenged me. It kept reminding me of McDonald's! and their french fries which I haven't had in months! Hungry!!! So, I decided the cups looked more like cups of hot chocolate! Which I can have – on occasion!
Check out Erin's blog here and see what everyone else has posted! Maybe you'd consider joining us in the Zendala Dare!