Erin, over at The Bright Owl, is hosting a zendala dare for the second week. She provides the template for the basic shape of the mandala, and we provide the tangling. I used weave, pearlz, skein, and msst for my patterns and came up with this.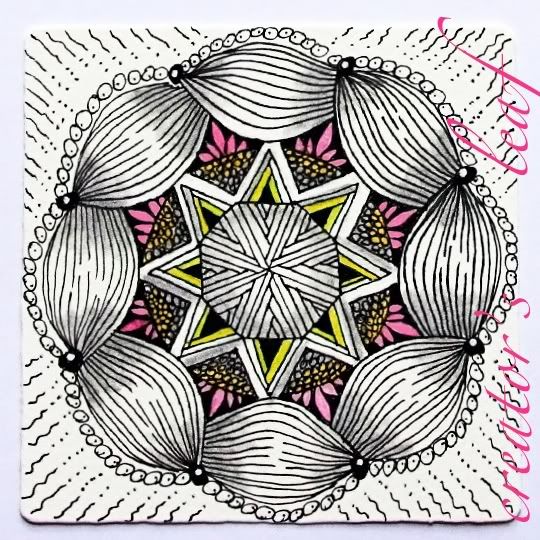 I've been wanting to add some color to my tangles, and decided now was the time to go for it. Even though I thought my micron was a permanent pen, I noticed that it will smear if the aqua markers touch it, so I need to be careful of that in the future.
Thanks, Erin, for offering the zendala dare again this week! Can't wait to see the template you have for us next!